1981 Ford Fiesta 950 Popular, Stephen Cheape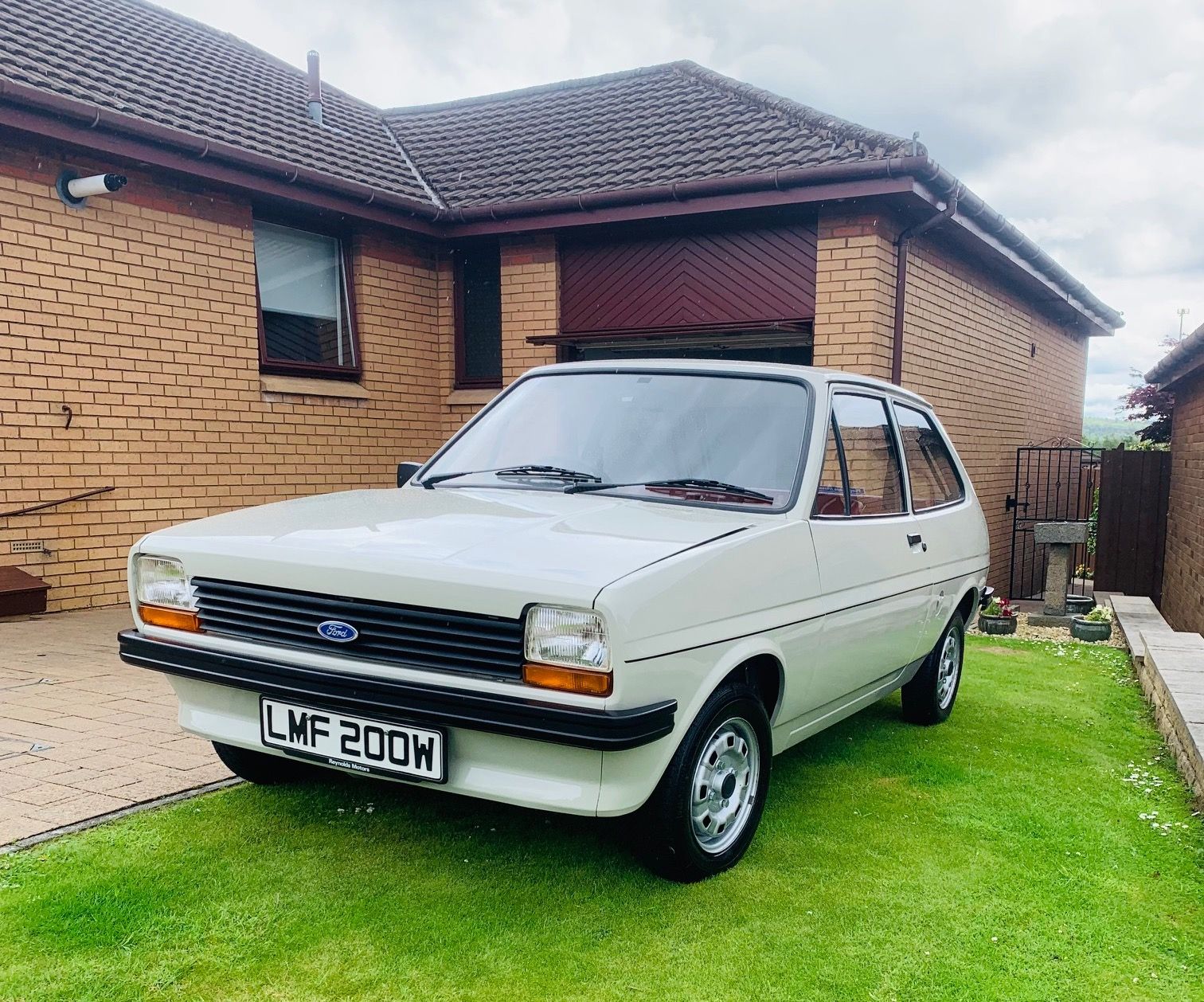 1981 Ford Fiesta 950 Popular, Stephen Cheape
In light of the recent news on the discontinuation of the Ford Fiesta, this car is guaranteed to touch the hearts of many a fan of the blue oval.
This very rare 'bobby basic' 1981 Ford Fiesta 950 Popular is a one-year only colour combination of dove grey with an Indian Red vinyl interior.
Stephen says: "It's a super basic model with no carpets just rubber mats and doesn't even have a sun visor on the passenger side. It's so basic, I think it's cool."
The car has only done a genuine 3,000 miles from new and all factory PDI marks are still visible. Stored correctly all its life, this car is completely original with zero corrosion and zero work carried out. It is as it rolled off the production line in 1981!
The first owner bought the car from WJ Reynolds in Dagenham. He was a salesman, but he never used the car and reluctantly sold it in 2006. It went into a private collection in the Republic of Ireland having never being put on the road.
Stephen bought the car earlier this year, at the time he was going through a period of ill health and the small recommissioning and detailing project was a great tonic. It helped take his mind off his problems to focus on the car.
The car was the exact same model Stephen's parents drove him home from hospital in when he was born.
He adds: "I have contacted the first owner and have said that I was selected for the final and I hope he can come and see the car at the show. He would love to be reunited with the car, so fingers crossed. I am in Glasgow, and he is in London so the NEC would be halfway."