1995 Ginetta G33 RV8, Lez Dix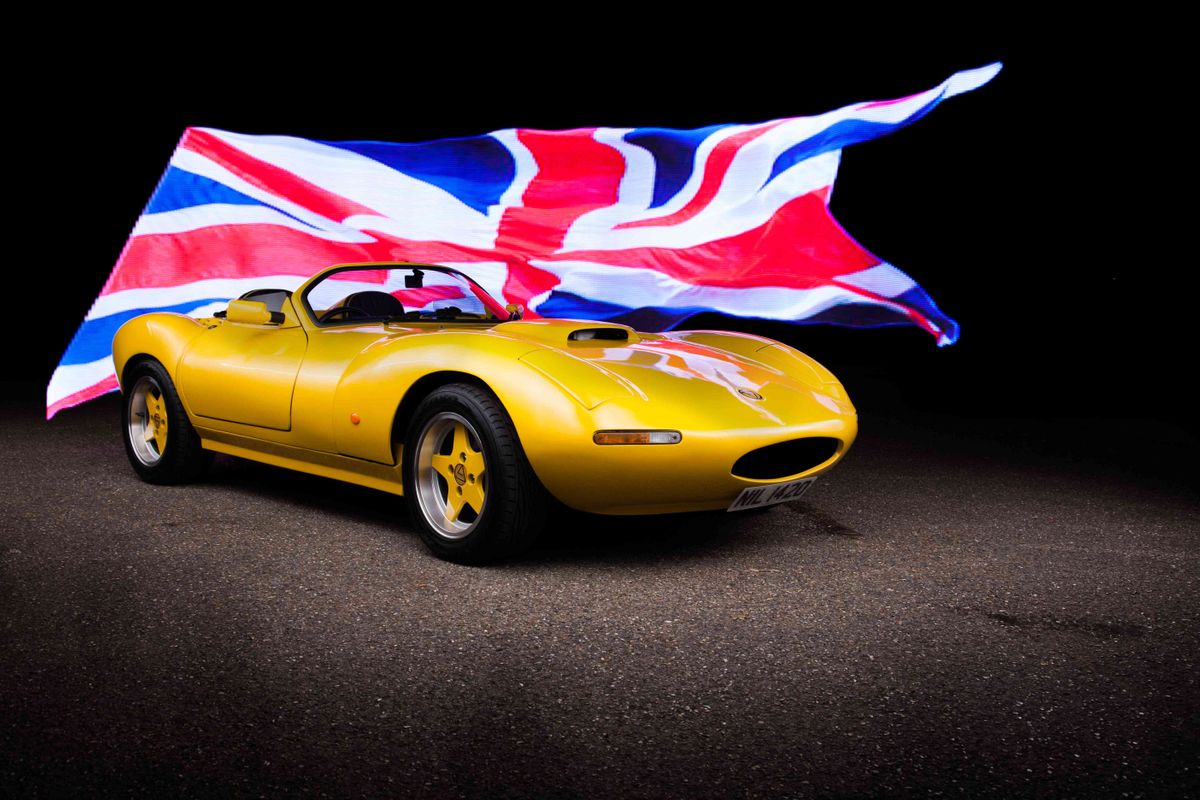 1995 Ginetta G33 RV8, Lez Dix
The last of the G33s, her name is Ailsa and Lez has owned her for just over 11 years.
Approximately 100 G33s existed and Lez says: "This is probably the last 'Factory Car', but in reality she was built by Ginetta's Dave Baines when Ginetta were in financial difficulty."
Ailsa still has her original paint, including her painted wheels, but she wears her 27 years on the road very well. Lez's instinct is to put off respraying for as long as possible as he wants to keep her as original as possible. She also sports her original roof and tonneau cover.
Original is not a term that applies to Ginettas. When two owners meet they lift the bonnet to show how they got around Ginetta's build and/or design issues: this is common to most owners of cars from small volume British Manufacturers. Ailsa does have a few minor "upgrades".
After 24 years her original exhaust finally rusted through. Lez took advantage of this to replace her whole system with a ceramic coated stainless-steel tubular manifold and exhaust.
Lez has improved the cooling system and even made an extra cowl to reduce recirculated hot air in the engine bay from a cut out fish tank lid. Now with an aluminium fuel tank, LED lights and modern heater along with modern electric speedo and rev counter it retains its original look but with more modern performance.
Lez adds: "Ailsa is a diminutive car at only 41 inches tall but more than holds her own amongst the big boys when she accepts invites to events like the Beaulieu Supercar Weekend. She's a beautiful car who turns heads with her classic good looks and the sound of her old school 4ltr V8."