1956 Vauxhall Cresta - Brian Kent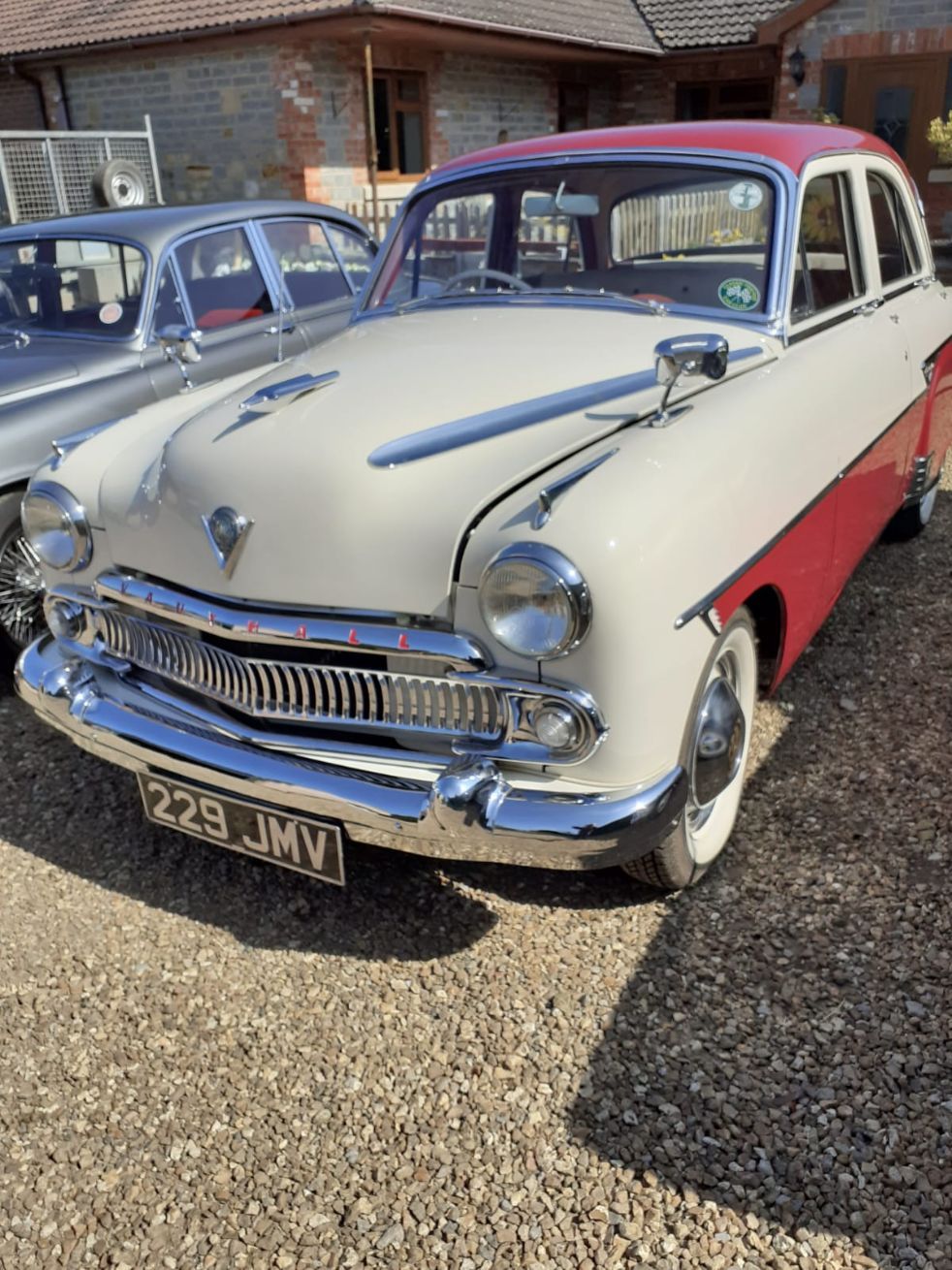 Launched in 1954, the Cresta featured a 2.3-litre, 6-cylinder engine and was better equipped than the cheaper Velox that had appeared six years earlier. American-inspired styling certainly made it eye-catching - as does the two-tone paintwork - and the example we have here is delightfully original.
"I bought it from my old fried, Ron Watson, who had owned it for twelve years but wanted to pass the car on to me when it became too heavy for him to drive. That was in December 2017, and as I've been trying to own all of the cars my dad used to have this was exactly the classic I wanted."
Already in very good condition, very little work was needed so Brian concentrated on careful preservation of the then sixty-year old car. That included some minor attention to the paintwork, detailing the engine bay and fitting new tyres, along with a small repair to one of the seats, and with that done it was ready to use and enjoy.
Looking as good as this, it comes as no surprise to learn it's won some awards over the past few years. Indeed, it was awarded the winner's trophy when Brian took it to its first show on the Isle of Wight and we are pretty sure there will be plenty more in the future. "It's like a time capsule really and should probably be in a museum."
Knowing all of the car's history along with the impressively original condition really adds to the ownership experience, and the Cresta gets regular use. Comfortable and enjoyable to drive, the owner says that he plans to just keep enjoying it for now. When a car looks as good as this we would want to do exactly the same!