1971 Volvo P1800 - Mark Farmer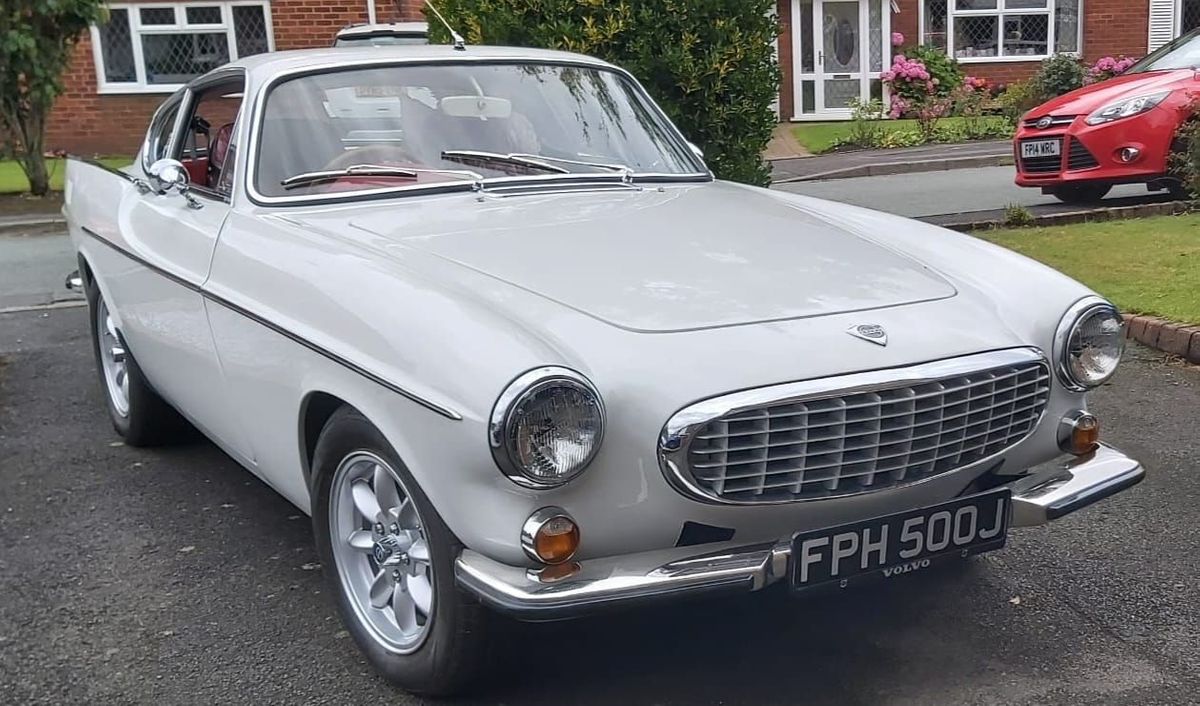 Anyone who remembers Roger Moore's adventures as The Saint will need no introduction to the stylish Volvo, and it's a pleasure to have one as good as this feature as part of this year's display. And it's been a car that the owner has admired for many years.
"I remember seeing one forty years ago and loved the way it looked, so to own one today was a bit of a dream come true." Purchased in a private sale back in the summer of last year, Mark discovered that although it was rust-free there were still a number of things that needed to be put right, and a lot of money and time has been spent making it perfect.
Stripped back to the bare body shell it was a truly major project that included a superb respray, plus a new interior and wiring undertaken by Mark himself with help from Andy and Shane at Westgate Classics. The majority of the exterior chrome was replaced, too, which included wing mirrors that came from a car being restored by the Car SOS team.
There was plenty more to be done, too, such as replacing the unattractive sunroof with a plain metal panel and fitting an earlier twin-carburettor 1.8-litre engine in place of the original 2.0-litre unit. It was a very long list of jobs, but the end result is a classic Volvo that anyone would be proud to own.
Styled by Pelle Petterson, the P1800 went on sale in 1961 with early models made by Jensen in West Bromwich. Production moved to Sweden two years later after 6000 had been built, and after being joined by the ES estate in 1971 production finally ended in 1973.