1977 Leyland Mini - Liam and Ryan Rippard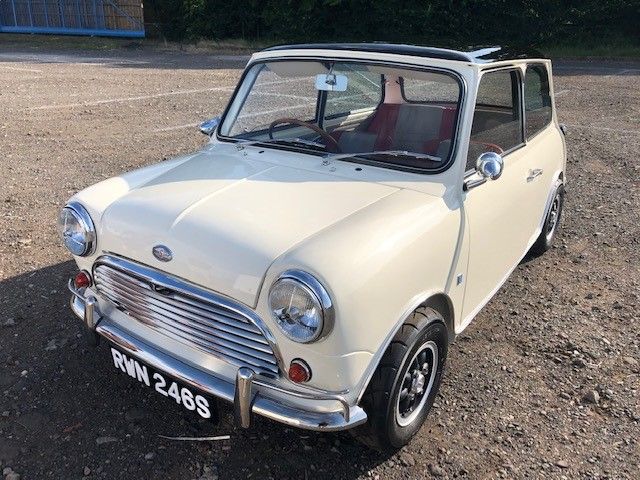 This Mini was purchased in July 2017 when twin brothers Liam and Ryan were just ten years old as a restoration project.
"We used half of our savings, each contributing £500. The aim of the project was to give us both a focus away from ill health and classroom struggles."
Liam had a bladder stoma in January 2016, which caused a lot of infections. Ryan had a kidney transplant in November 2016. It was a challenging time with lots of hospital appointments and admissions.
"As twins, we found the separation tough. Our parents needed to find a way of making us feel happy and express our ideas. As a family we have Minis and enjoy showing them at car events.
"A project restoration came up locally, which was a no brainer. The aim of the project was to complete it in time to drive it to our school prom."
Work started straight away with cleaning up parts and painting. You name it, the twins worked on it – welding, shot blasting, engine building, and fitting the interior, they did it. Every element of the Mini is from their own ideas. They've shown the Mini at many shows and had some amazing results. The car has also featured on the front cover of Mini World magazine.
In July 2023, the boys completed the restoration and did indeed drive the Mini to prom.
"We are very proud of our Mini called Michelle and the positive impact it has had on our lives, both physically and mentally."