1981 Daimler Sovereign - Dave McGlynn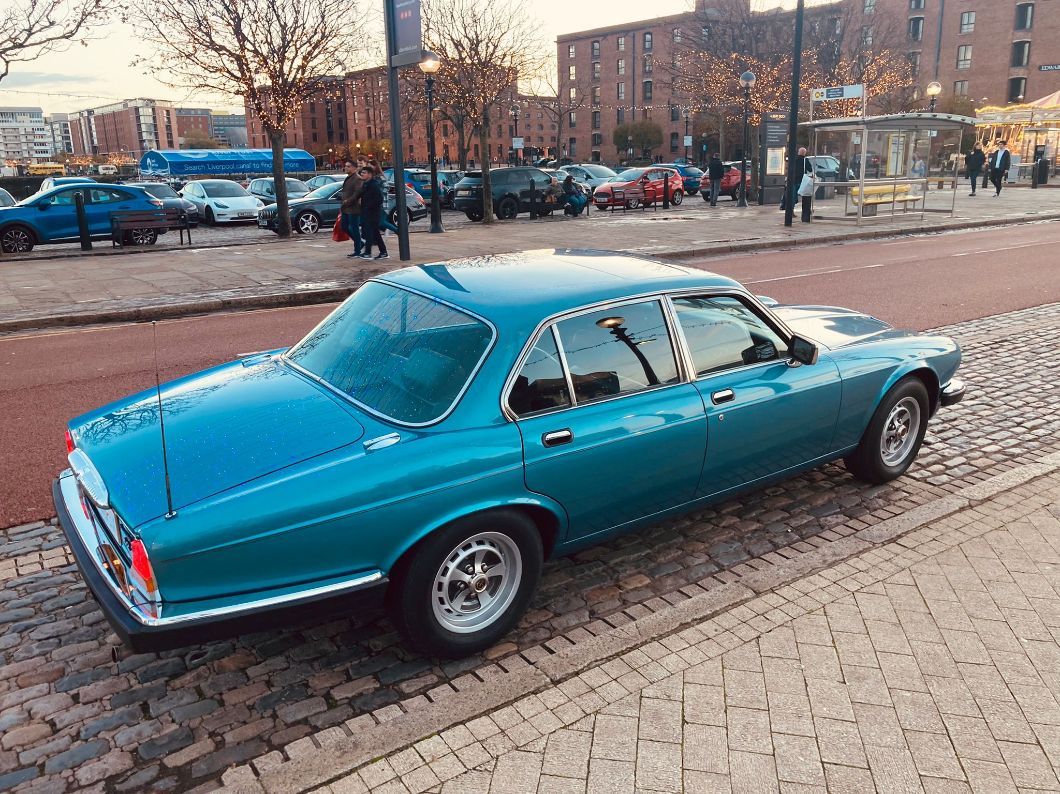 The stylish and luxurious British classic that you see here is in remarkably original condition, but it is also a car that the owner has known from when it was new. That's more than forty years, which makes for quite a story.
"Rod Ibbotson brought the car brand new from Hatfields In Sheffield, and the Daimler's condition today is due to his meticulous ownership. I acquired the car from his daughter in April 2022 and I absolutely love it, but I also feel a responsibility to ensure that it remains as good as this."
Dave explains that he has always had a love for this marque and had wanted his own Sovereign in this very colour. But despite looking at cars all across the country he'd never found one as good as this. And something that adds to his ownership experience is the detailed history and paperwork, including correspondence with the supplying dealer.
Given the superb originality, you won't be surprised to learn that no restoration work has been carried out. Instead, all that's needed is careful maintenance and while Dave has certainly enjoyed the car on sunny days it'll soon be going into hibernation. "The show is pretty much its final outing before I tuck it away until spring."
He has been a regular visitor to the Classic Motor Show over the years but says this is the first time he has ever displayed a car here. Given the reception it gets whenever he takes it out we're pretty certain it's going to receive plenty of interest from this year's visitors.
The first Jaguar XJ-based Sovereign arrived in 1969 and featured minor changes inside and out, including the fluted chrome grille, and the car we have here is based on the Series 3 XJ that made its debut in 1979.