1987 Ford Escort RS Turbo - Ian Mills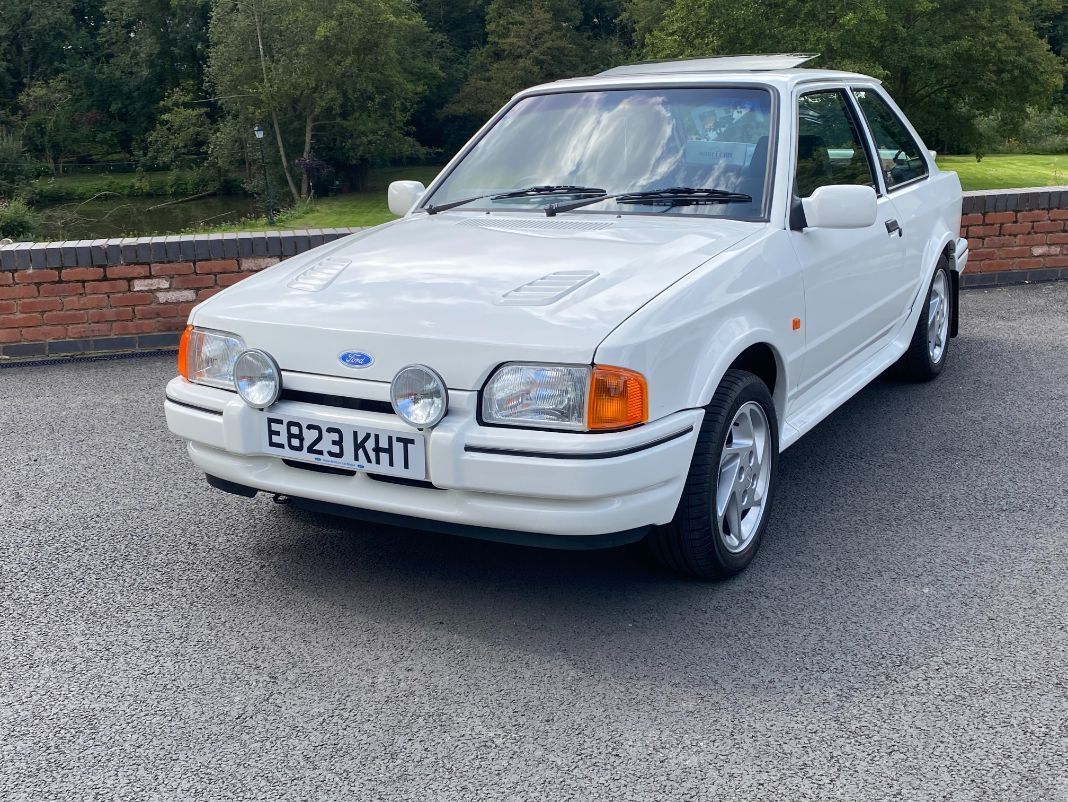 We love a hot hatchback here at the show and this one comes from the second generation of RS Turbo that was produced between 1986 and 1990. With 132bhp on tap it's a cracking performer with 0-60mph in 8.3 seconds and a 125mph top speed.
Owner, Ian has been passionate about classic Fords for many years and having helped his dad fix them back when he was young he restored his first when he was sixteen. He bought this one at a local classic car auction a year ago. "It looked absolutely fantastic and I was determined to buy it. At first, I just spent time admiring it, but when I drove it I discovered that there were some problems that need urgent attention."
The driving experience certainly let it down which led Ian to embark on a major mechanical rebuild of the suspension and steering. Being careful to retain the original factory specification, both areas were completely overhauled using new or reconditioned parts.
Those parts included a new steering rack and wheel bearings, and while the Escort now drove as it should that wasn't the end of the work it needed. "I took it to a show and it felt like the gearbox was falling out!" So that was rebuilt along with the differential, so now he can enjoy this car's impressive performance without worrying.
This one really is in superb condition, so we can certainly understand why it has won a few trophies. Ian says it's a joy to drive now, and a fast Ford that always puts a smile on his face and that of other enthusiasts. We are pretty sure that visitors to this year's show are going to love it as much as we do.