19 Oct 2022
The 'best of the best' from the UK car club event scene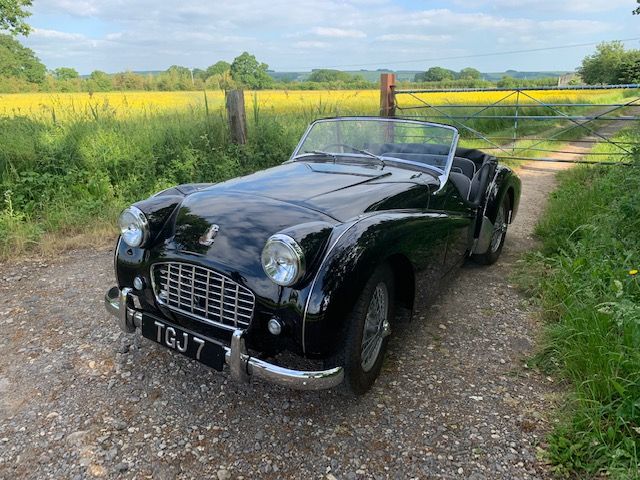 The 'best of the best' from the UK car club event scene have been selected to compete in this year's prestigious Meguiar's Club Showcase.
The finalists are a diverse mix of marques and eras, the oldest being Mark Rainer's 1956 Triumph TR3, the winner of the TR Register show. The youngest car chosen is Judith Kippax's 1995 VW Corrado VR6 Storm, winner of the Leicestershire VW Concours.
Amongst the other finalists are Keith Thompson's Jaguar E-Type 3.8, Rob Owens' Mercedes Benz 190E, James Hunt's Austin Seven Mini, and Matthew Lynch's Rover 420.
It's not the first Meguiar's Club Showcase final for Steve Thomson, who appeared in the 2005 final with his Renault 5 GT Turbo. A self-confessed serial Renault owner, Steve's back this year with his 1987 11 Turbo.
Joining the line-up is Gary Moore's BMW E30 316, Linton Connell's Ferrari 250 GTE 2+2, Declan Burke's 1968 Volvo Amazon 123GT, and Laura Godtschalk's 1992 VW MK1 Golf Cabriolet.
Donald Harvey is more of a racer than a 'car show guy' so he was surprised to win the Best in Show at Volksworld with his 1962 VW Beetle. Having owned the car for four years, it has had a full body off, nut and bolt restoration in a style that was popular in the late 80s/early 90s with a modern twist.
The 14 cars selected will go through a meticulous judging process. The winner will be revealed on Sunday at 12noon in a presentation on the Meguiar's stand.
Meguiar's Club Showcase Finalists 2022
• Donald Harvey: 1962 VW Beetle
• Keith Thompson's Jaguar E-Type 3.8
• Rob Owens' Mercedes Benz 190E
• James Hunt's Austin Seven Mini
• Matthew Lynch's Rover 420
• Juddith Kippax's 1995 VW Corrado VR6 Storm
• Gary Moore's BMW E30 316
• Linton Connell's Ferrari 250 GTE 2+2
• Mark Rainer's 1956 Triumph TR3
• Laura Godtschalk's 1992 VW MK1 Golf Cabriolet
• Steve Thomson's 1987 Renault 11 Turbo
• Declan Burke's 1968 Volvo Amazon 123GT
• Gideon Mayers' 1983 Ford Escort RS1600i
• Final car tbc