11 Nov 2022
Sporting Bears Motor Club raise over £3 million for children's charities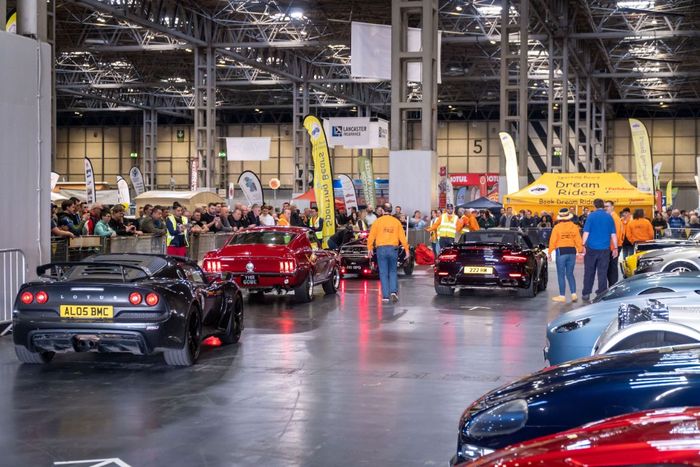 The Sporting Bears Motor Club (SBMC) have raised in excess of £3 million for children's charities; the club's greatest achievement in its 33-year-long history.
This milestone follows a year of phenomenal fundraising, in which the club has raised over £264,000. All this has been achieved thanks to the SBMC's volunteer members, who have shared their passion for cars by consistently attending up to 50 events annually, all over the UK.

Alan Moss, Chairman, said, "In 1989 Chris and Pat Glasbey formed a unique car club, the Sporting Bears, with the aim of raising money for charity. In 1992 we appeared at the NEC classic car show for the first time, and the concept of "Dream Rides®️'' was introduced. Throughout this time we have continued to support children's charities at this and many more events across the UK."

Dream Rides are unique passenger-ride experiences on public roads, lasting 20 minutes/10 miles, in the cars of your dreams. These incredible experiences enable car fans to get up close to and aboard their dream car. No organisation does this in the same, committed, unique and professional way as The Sporting Bears.

All volunteers generously give their time, fuel, hotel, maintenance and other costs completely free of charge - meaning 100 per cent of all donations go directly to our supported and vetted charities. All charities and foundations receiving the seal of approval from Sporting Bears go through a stringent approval and follow-up process to ensure that every penny raised by the club goes to good causes.

Next year, The Sporting Bears plan to continue the incredible momentum that they have experienced in 2022 - and raise even more money for children's charities.